Local Keylogger Pro can capture all text on AOL/ICQ/ YAHOO/MSN/AIM MESSENGERS and store logs in an easy to read format that is time stamped on every event captured!
If you want to enable the Instant messenger recording function in Local Keylogger Pro, you can open main window, click the options button, then select logging from the left list. enable the 'Record keystrokes' option. click OK to save and apply your changes.
After you enable this, Local Keylogger Pro will record the text typed in any applications (Instant messenger, chats, etc. ). click the Log Viewer button to open the log viewer, all the keystrokes captured will be listed.
For example:
A user open Notepad, then type some text in this dialog: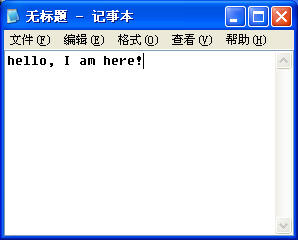 Local Keylogger Pro will record all the text typed, you can open log viewer to view this: