Local Keylogger Pro can capture all user names and password secretly in complete stealth mode! This includes all https: secure user logins /passwords as well as html based user logins/passwords.
If you want to enable the password recording function in Local Keylogger Pro, you can open main window, click the options button, then selectlogging from the left list. enable the 'Capture login information (account and password)' option. click OK to save and apply your changes.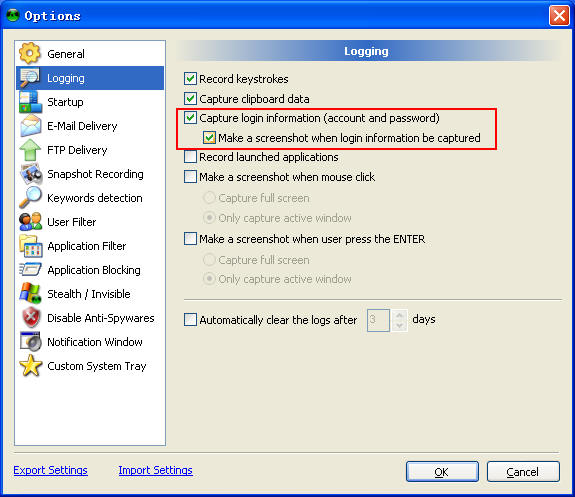 After you enable this, Local Keylogger Pro will record the account and password in any applications (Instant messenger, games, etc. ). click the Log Viewer button to open the log viewer, all the programs' login information will be listed.
For example:
A user open MSN, then enter his account and password in this dialog: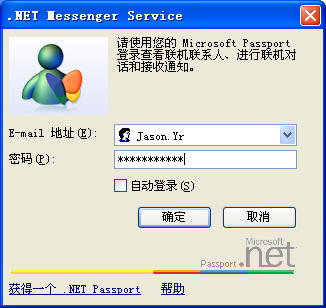 Local Keylogger Pro will record password and account information, you can open log viewer to view this: